06.30.2021
Cannes Competition Entry "The Story of My Wife", Starring Lea Seydoux, Debuts Trailer
Exclusive access to the trailer for "The Story of My Wife," which screens in competition at Cannes Festival. Oscar-nominated director Ildikó Enyedi's film stars Palme d'Or winner Léa Seydoux. Films Boutique is handling world sales rights.
 
Trailer : https://variety.com/2021/film/global/cannes-the-story-of-my-wife-lea-sey...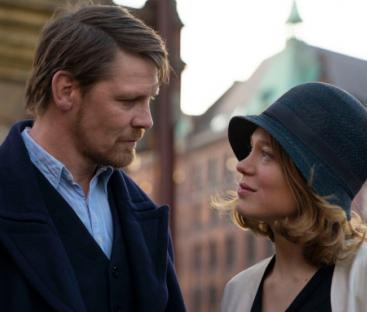 03.19.2021
The Visitor from the Future : François Descraques begins shooting his webseries' film adaptation
Filmmaker François Descraques, known for his successful webseries The Visitor from the Future, has started the shooting of movie adapted from his series on march, 17th. Lead actors Arnaud Ducret and Enya Barroux are joined by the original cast, Florent Dorin, Slimane-Baptiste Berhoun and Raphaël Descraques. 
 
Source : https://www.allocine.fr/article/fichearticle_gen_carticle=18697879.html?...